So if you like watches and you are like me, you probably have more than one. There are so many types and styles that it is hard to just have one. Watches can also be expensive so having more than one or even just one expensive watch may be more than your budget can handle.
Today we are going to look at some of the best watches for men that are priced under $200. These are considered budget watches but that doesn't mean they have poor quality. You can even buy a couple without pulverizing your bank account. Let's get started.
Seiko 5
The Seiko 5 is a watch that's been around since 1957 and is Seiko's introductory line of automatic watches. The '5' represents the watches five attributes:
Automatic Winding
Day/Date Indicators
Water Resistance
Diaflex – an unbreakable mainspring
Diashock – its shock resistant design
As far as its appearance, the 5 has a nice stainless steel case and its automatic movement is dependable. The face has day/date display that is well-placed and illuminated markers. This is a nice looking dependable watch.
Note: As an Amazon Affiliate I earn from qualifying purchases. I am also a member of other affiliate programs and may be able to offer special pricing while also earning a small commission.
Citizen Eco-Drive
I have a couple Eco-Drives myself and I've always liked them. The one thing I really like is that these watches are powered by light so they never need a battery change.
The other thing I like is these are really nice looking watches that come in many styles. These are really nice watches that can be had for under $200.
Orient Bambino Version 4
This next watch may not be all that familiar to you. It is the Bambino by Orient which is in its fourth version. This is a nice looking dress watch that is also sporty. It is reminiscent of the watches of the 50s with its black dial giving it a refined look. This watch has a stainless-steel case that is on the large size at 41 mm. What's nice though is the lugs were enlarged to 22mm making it easy to use different wristbands.
The watch movement is an automatic caliber F6724 and has 40 hours of power reserve.
This is a really nice looking watch with clean vertical lines, sunburst dial, domed mineral crystal, a stainless steel bezel and case, and a high-quality leather band.
Timex Marlin
I'm pretty sure everyone is familiar with this brand. Timex watches have been around longer than I can remember. These are the watches whose commercials showed how tough they were. The Timex Marlin is considered a gentleman's watch that brings back the stylish silhouettes from the 1960s. It is a hand-wound mechanical watch with a polished stainless steel case.
The Marlin represents a timeless style with Arabic markers, acrylic crystal, and hardware made of chrome. And it's a Timex.
Casio G-Shock
This is a digital watch that was introduced in 1983 and has over 100 million units sold, making it an extremely popular watch. The latest G-Shock watch is greatly improved from the original from 1983. This mid-size G-Shock has some unique features including a third analog hand that displays the seconds, a feature that is found on the more expensive G-Shocks. Another feature is the front-facing light button that provides easy access.
This watch also has training features including a one-press stopwatch button and a 120-record lap time memory using the date and the time. You will also get 200-meter water resistance.
Amazfit Bip
The Amazfit Bip is the only smart watch on the list and is sold in our online store. For the low price you'll get a nice GPS watch that is lightweight and tracking accuracy that competes with more expensive models. It also has a great battery life lasting more than a month on a single charge. Other features include a heart rate sensor and a sleep tracker.
Buy Now at The Night's Watch!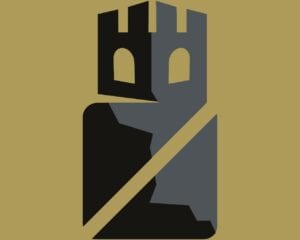 Invicta Mako Pro Diver
Diver watches have long been popular and here's one from Invicta. The Mako Pro Diver is just a nice looking sturdy watch that is a great buy for under $200. This model has a 41 mm stainless-steel case that contains a Japanese made SII Caliber NH35A caliber that is visible through the scratch-proof glass on the back.
The easy-to-read black dial has a cathedral set of hands that illuminate as do the markers. This is a real diver's watch as it has a 200-meter water resistance.
Braun Chain-Mesh-Strap Japanese Quartz Watch
This next watch comes from Braun, a company I know more from their electric razors. Well, they also make nice watches. Braun has been driving German industrial design for over 95 years and this watch is an example of their experience. Getting its style from Bauhaus, this is an impressive and functional timepiece. It turns out that it is possible to buy a German watch that's affordable and also looks as sophisticated as this one.
Tissot Everytime T109
Tissot is a watch company know more for its higher end pieces however the Everytime T109 is a really nice affordable watch. It has accurate analog quartz movement with a synthetic sapphire crystal. The stylish 42mm case gives it a lot of presence. Not only is this one of the nicest looking watches on the list it is also functional with a 100-foot, 3ATM water resistance.
Bulova Classic Watch
The Bulova Classic incorporates a timeless rectangular shape that includes a 35mm case and a curved mineral crystal window. As you can see this watch has a stunning blue dial with silver-toned hands and markers, giving it a look of luxury and sophistication. Not only is it aesthetically pleasing but it also boasts a 30-meter water resistance rating.
Timex Weekender
The last watch on the list is another Timex. This one is the Weekender, a watch that debut in 2011. The Weekender series is a collection of quality watches at bargain prices. Not only is this watch under $200 but it's actually under $100 at around $60. This is easily one of the best values on the list. The Weekender has a minimalist style with a 40mm brass case, easy-to-read dial, and a leather band. It also holds up in the mechanics department with its Quartz movement and analog display. Water resistance is 30 meters.
Conclusion
So we've presented twelve of the best men's watches all under $200. If you are in the market for a watch but don't want to spend crazy money, there should be a watch on this list that will suit your needs. If there is a watch you think we missed, let us know in the comments. Until next time…